! put page title here>
These are some shots of daily life scenes (or this is how I imagine them) that I was able to catch during my visit to Istanbul.

<! some comments here > Fresh sea-food direct to the customer at the Sirkeci area
---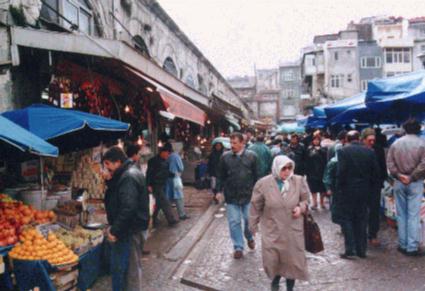 <! some comments here > Market scene near the Egyptian bazar/Yeni Mosque area on a rainy day
---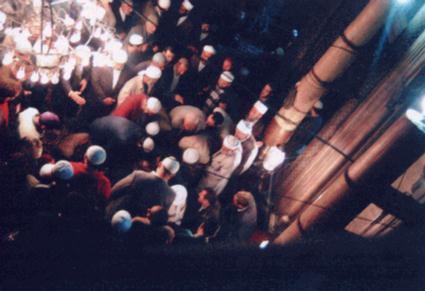 After noon prayers and a lecture, worshipers hurry to ask for the Sheikh blessings at Yeni Mosque (not to say this is islamic). This is one place where you are bound to meet traditional and fundamentalist turks. They will love you if you speak in arabic. Some other parts in Istanbul, anything arabic is hated! <! some comments here >
---
<! some comments here > Stock and currency traders outside of the grand bazar. Of course this is not the main/official financial market of Istanbul. Note the very heavy cellular phone in the hands of the guy looking at the camera.
---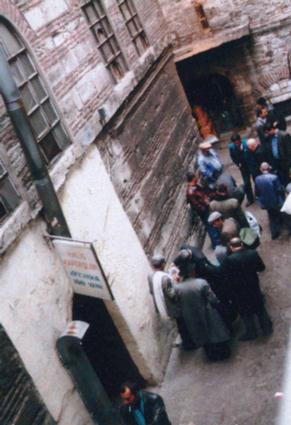 <! some comments here > Can anyone guess what these guys are doing? This is taken from the terrace of the Rustem Pasha Mosque. I am glad nobody noticed me taking the photo :)
---
[ Museums, palaces, etc ] [ Mosques ] [ Other touristic sites ] [ Panoramas and Scenics ] [ Folklore ]
---